Health Care for U.S. Veterans
Dozens of programs and services provide veterans with top-quality care. Learn about some of the best health care resources for veterans.
Medical Care Programs for Veterans
Veterans may suffer serious health problems as a result of their service, including addiction, depression and cancers like mesothelioma. Thankfully, there are many health care resources available to veterans.
The U.S. Department of Veterans Affairs (VA) provides medical care exclusively for veterans and their families. Nonprofit veterans organizations and other military-focused groups also provide care to those in need.
Simmons Hanly Conroy is proud to assist veterans through the legal system and by supporting veteran health care resources. Founder and Chairman John Simmons is a veteran who deeply cares about the well-being of others who served.
VA Benefits and Resources
Veterans can find care for physical and mental issues through the VA. This organization is well-equipped to assist veterans, serving over 9 million every year.
VA Medical Facilities
There are over 1,900 VA-affiliated medical facilities located across the country that provide top care to veterans. Some facilities, like the VA Boston Health Care System and West Los Angeles VA Medical Center, even treat rare cancers like mesothelioma.
Find a VA Medical Facility Near You
VA Health Care
The VA Health Care System provides high-quality medical care that rivals the world's top private hospitals.
Veterans health benefits include:
Care from doctors, nurses and specialists
Medications
Surgeries
Veterans can access the VA Health Care System through in-person visits or through telehealth.
Learn If You Qualify for VA Health Care
Mental Health Services
As veterans continue to struggle with anxiety, depression and post-traumatic stress disorder (PTSD), the VA has increased its available mental health services. Veterans can now connect with mental care programs in person, over the phone or online.
VA Counseling: Veterans can find individual and group counseling sessions at their local veterans centers. Counseling is available to family members of veterans as well.
Digital Services: A website called Veteran Training offers help for veterans struggling with mental health issues. The VA has also designed smartphone apps so veterans can manage stress and their overall health.
Veterans Crisis Line: This hotline is available to veterans battling depression, suicidal thoughts, substance abuse or other similar issues. Call 1-800-273-TALK (8255) and press 1 for the Veterans Crisis Line.
BeThere: This phone line can assist veterans who are transitioning out of active duty for up to a year. It allows these new veterans to speak to peer coaches (other veterans or active-duty service members) as they adjust to civilian life. Call 800-342-9647 for more information.
As of 2020, veterans can access free mental health care from the VA for up to a year after discharge — even if they otherwise wouldn't qualify. Learn more.
VA Personnel
Veterans deserve the help of experts as they pursue VA Health Care and other benefits. That's why the VA partners with medical and legal professionals to better assist veterans. Trained advocates are also available to help veterans access the VA benefits they have earned.
VA-Affiliated Doctors: The doctors who treat veterans through the VA Health Care System are some of the best in the country. They include renowned mesothelioma specialists Dr. Robert B. Cameron and Dr. Abraham "Avi" Lebenthal.
Veterans Services Officers (VSOs): VSOs help veterans understand which VA benefits they can receive and file claims to get them. All VSOs are trained and accredited by the VA to assist veterans.
VA-Accredited Attorneys: Much like VSOs, attorneys accredited by the VA can assist veterans filing for VA benefits. Simmons Hanly Conroy has VA-accredited attorneys on staff who can help veterans get the information needed to file claims for asbestos-related diseases like mesothelioma.

"Asbestos was widely used in products common in every branch of the military, especially the U.S. Navy. Symptoms of mesothelioma can take 10-50 years to appear, so asbestos continues to be a real and pressing problem for our nation's veterans." – Chris Guinn, Shareholder, VA-Accredited Attorney, Air Force Veteran

Patient Advocates: Patient Advocates can address a veteran's questions or concerns as they seek medical care through the VA. All VA Health Care centers have Patient Advocates available for veterans.
Non-Profit Veterans Organizations
Organizations that are not affiliated with the VA offer key services to veterans. All of these organizations can help veterans file for VA benefits and access other services.
American Veterans (AMVETS): AMVETS represents over 20 million U.S. veterans. This organization trains VSOs and advocates for pro-veteran legislation. AMVETS has offices in almost every state.
Learn more about AMVETS: The American Legion helps veterans apply for jobs and higher education programs, in addition to many other services. This organization has existed since 1919.
Learn more about the American Legion:The Wounded Warrior Project assists those who served on or after 9/11 recover from service-related injuries. Veterans can connect with social services, rehabilitation programs and other resources closer to home.
Specialized Veterans Programs
The following programs cater to specific groups of veterans, such as the disabled, women and minority groups.
Disabled American Veterans (DAV): This charity helps injured and sick veterans by providing free rides to VA medical centers. Veterans can also work with the DAV to apply for VA benefits and find jobs.
Learn more about DAV Paralyzed Veterans of America: Founded by paralzyed veterans in 1946, this organization helps service members with spinal cord injuries and similar disabilities pursue VA benefits and legal resources.
Learn more about Paralyzed Veterans of America Center for Women Veterans (CWV): Over two million U.S. veterans are women. As part of the VA, the CWV offers resources specifically for women, including mental health services. In addition, the CWV recommends VA programs, policies, legislation so they are more helpful to and inclusive of women veterans.
Center for Minority Veterans (CMV): The CMV ensures that all veterans have equal access to VA benefits. This organization is managed by minority veterans and is an official branch of the VA.
Service-Specific Support Options
Each branch of the U.S. military serves a different purpose. Veterans can access organizations specific to the branch they served to get specialized care.
Marine Corps League (MCL): Founded in 1923, this organization helps recently discharged Marines transition back into civilian life. The MCL also has on-staff VSOs to help veterans access VA benefits, sponsors Marine-related scholarships and provides Marine funeral honors.
Learn More About the MCL Air Force Aid Society (AFAS): As the official charity of the Air Force, the AFAS has provided financial aid to veterans and their families since 1942. In 2019, the AFAS raised over $14 Million. In addition, veterans can access child care, education loans and job training for spouses through the AFAS.
Learn More About the AFAS Army Emergency Relief is a nonprofit organization run by the Army. Active-duty soldiers, veterans and spouses can receive loans, grants and scholarships. This organization has paid out $1 Billion since 2001.
Navy-Marine Corps Relief Society (NMCRS): The NMCRS offers a wide range of services to Marines, Navy personnel and their families. This includes loans, care from visiting nurses, and financial planning for expecting parents. The NMCRS has over 60 locations throughout the U.S. and Cuba.
Veterans Support Organizations
1 in 10 veterans suffers from addiction, and veterans have a higher risk of suicide than civilians. Support groups and resources can help veterans find treatment for these issues.
Alcoholics Anonymous (AA): AA is a program that helps veterans and non-veterans alike overcome alcohol addiction. The VA even recommends that veterans attend AA to beat alcoholism.
Learn More About AA Mental Health America (MHA): This non-profit organization works to improve the lives of those suffering from mental illnesses before they become severe. Its ultimate goal is to help people manage these illnesses.
Learn More About MHA National Alliance on Mental Illness (NAMI): NAMI is one of the largest mental health advocacy groups today. This group breaks down common mental illnesses and offers tips for those struggling. Additional resources are available specifically for veterans.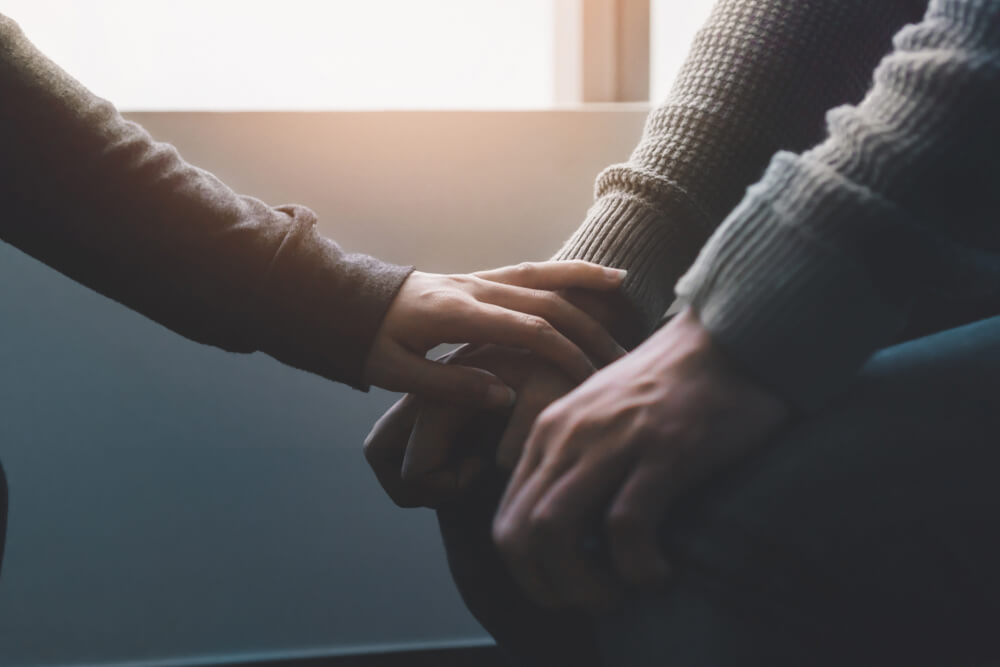 Assistance and Support For Military Families
Military life affects entire families. Active-duty personnel and their loved ones may need to relocate frequently with new assignments. War may also take a service member's life, leaving a family without a spouse, parent, sibling or child. Fortunately, there are support options for family members of military veterans.
Blue Star Families: This organization helps families make new friends and find jobs when a service member gets stationed to different locations during their service.
Learn More About Blue Star Families Easterseals connects military families to child care services, support for caregivers of wounded veterans and rehabilitation programs.
Simmons Hanly Conroy Supports Veterans Resources
As a law firm founded by U.S. veterans, Simmons Hanly Conroy is proud to support organizations that help service members in need.
Chairman and Army veteran John Simmons has promoted a culture of giving back since starting the firm in 1999. With this charitable spirit in mind, our lawyers and staff support many veterans organizations today.
Our team has contributed to:
Wounded Warrior Project
The Joshua Chamberlain Society
Disabled American Veterans 
Whether it's supporting these groups or representing veterans in the courtroom, Simmons Hanly Conroy remains committed to helping service members across the country.