Co-lead counsels, including Simmons Hanly Conroy Shareholder Paul Hanly, worked for more than a year to secure the deal.
The American flag flies in front of the Carl B. Stokes Federal Courthouse building in downtown Cleveland, OH where thousands of lawsuits brought by cities and counties nationwide were consolidated into the National Prescription Opiate MDL. Four defendants in the MDL recently agreed to a $26 billion global settlement in the litigation.
ALTON, Illinois  – Simmons Hanly Conroy, one of the nation's largest mass torts firms, is pleased to announce a proposed $26 billion settlement with McKesson Corp., Cardinal Health Inc., AmerisourceBergen Drug Corp. and Johnson & Johnson as part of the ongoing National Prescription Opiates Multidistrict Litigation. The MDL represents local governments across the country, alleging drug companies contributed to the opioid crisis by carelessly promoting painkillers and downplaying addiction risks.
The three major opioid distributors and drug manufacturer agreed to the deal after more than a year of negotiation with state attorneys general and the plaintiffs' executive committee. Shareholder Paul Hanly negotiated the deal with PEC co-leads Joe Rice, of Motley Rice, and Paul Farrell, of Ferrell Law.
"For the past year, the PEC has been focusing on global settlement talks, with the goal of resolving 2,700 outstanding federal and 400 outstanding state cases," said Hanly. "This settlement will get needed funds to communities now, without waiting for lengthy and numerous trials across the country. It represents a significant step toward making reparations on behalf of these four companies, but there is still much more work to do as we continue ensuring drug companies take full responsibility and clean up the mess they made of American communities and lives."
Over the next 18 years, the global settlement will provide much-needed funds to American cities and counties ravaged by the opiate crisis, which has taken more than 232,000 lives due to overdoses since 1999 and led to an epidemic of addiction, crime and rising health care costs. The settlement will help pay for treatment and prevention programs.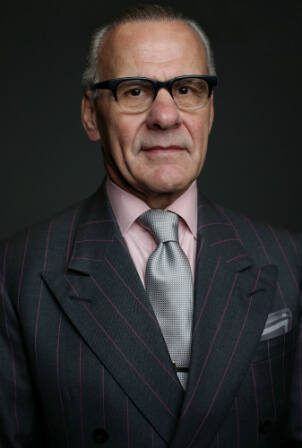 The deal marks a major win following the formation of an innovative negotiation class for complex opioid litigation, certified by U.S. District Court Judge Dan Aaron Polster of the Northern District of Ohio in September 2019. Shareholder Jayne Conroy serves as co-lead of the class, which includes more than 34,000 U.S. cities and counties seeking reimbursement for monies they have expended – and continue to expend – addressing the opioid crisis. While not all members of the negotiation class must sign, a critical mass of plaintiffs is required to finalize the deal with McKessen, Cardinal, AmerisourceBergen and Johnson & Johnson.
Last October, Hanly and the PEC reached a $260 million settlement with these same three distributors, as well as Teva Pharmaceutical Industries Ltd., hours before the opening arguments in the first opioid bellwether trial on behalf of Cuyahoga and Summitt counties in Ohio. Additional settlements reached earlier to avoid the opening trial brought the total to $325 million.
The case is In Re: National Prescription Opiate Litigation, MDL No. 2804, Case No. 17-md-02804.